From FCCPS Transportation – The Van Buren and Villa Ridge stop for Orange bus will be blocked today due to a down tree. Parents and students will have to go to the 11th and Van Buren Stop for bus pickup this morning and possibly this afternoon.

Due to expected inclement weather, the Falls Church City Public Schools, Day Care, and Offices will be closed Friday, January 7, 2022. All extracurricular activities are also canceled.

Due to expected inclement weather this evening, all activities at FCCPS schools will conclude by 8 p.m. this evening, January 6. A decision on Friday, January 7, school operations will be made by 5:30 a.m. tomorrow.

The OS Tiger wishes to remind you to - plug in your computer - remember it each morning - bring it home every day - bring your charger home if you haven't already.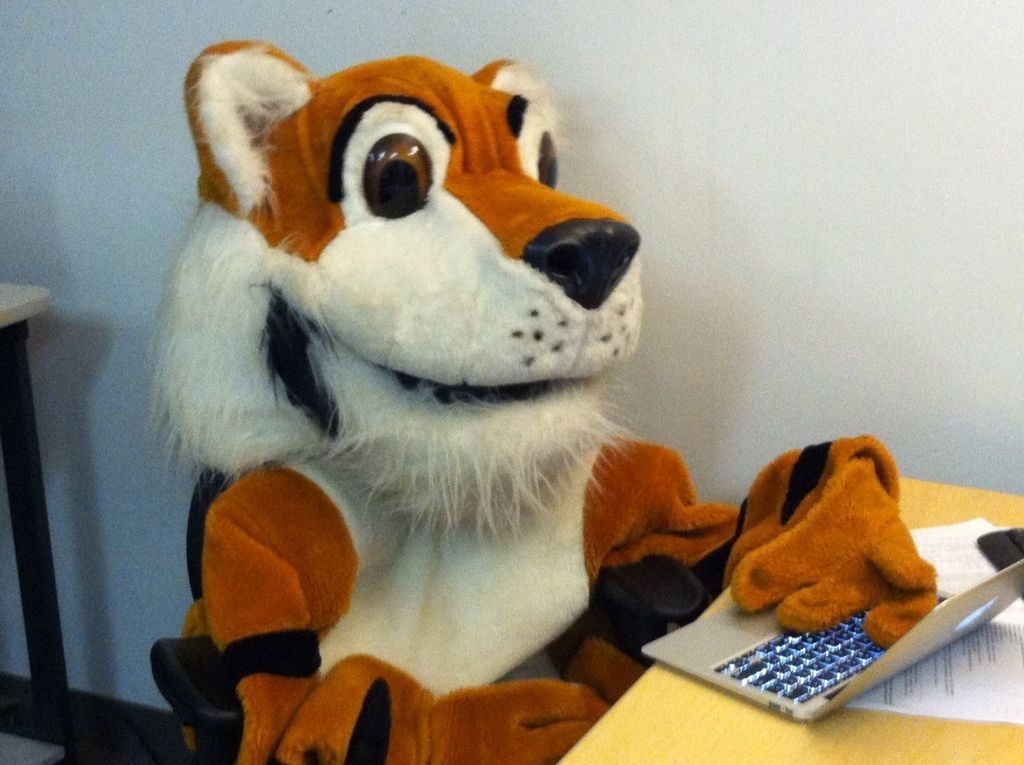 Due to expected inclement weather, the Falls Church City Public Schools, Day Care, and Offices will be closed Monday, January 3, 2022. All extracurricular activities are also cancelled.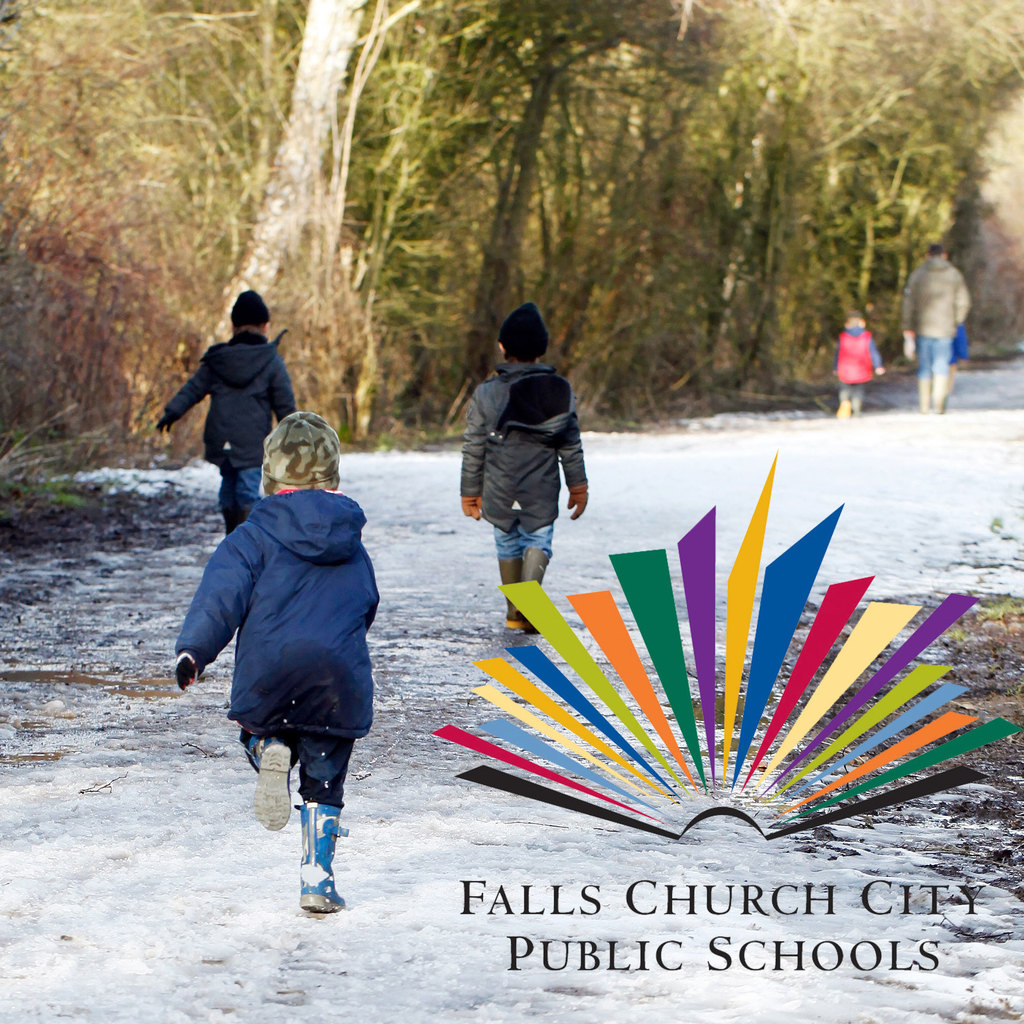 Shout out to (virtual friend and neighbor) @HaycockMrJames for this cool graphic and reminder: Make sure your (Tiger's) computer is charged and in your backpack for tomorrow morning! #15SchoolDaysTillWinterBreak #BetterTogether @fccps #RRR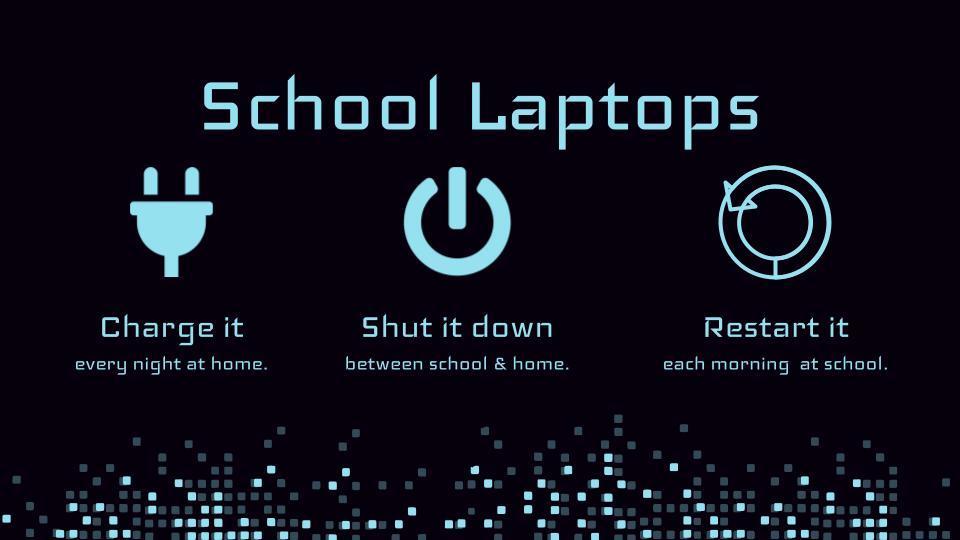 When the weather starts changing, the Lost and Found starts filling up! Recent "Lost"s include brand new jackets. Remember to label jackets, spirit-wear, and water bottles. Help us find the owners! The Lost and Found is between the gym and the cafeteria.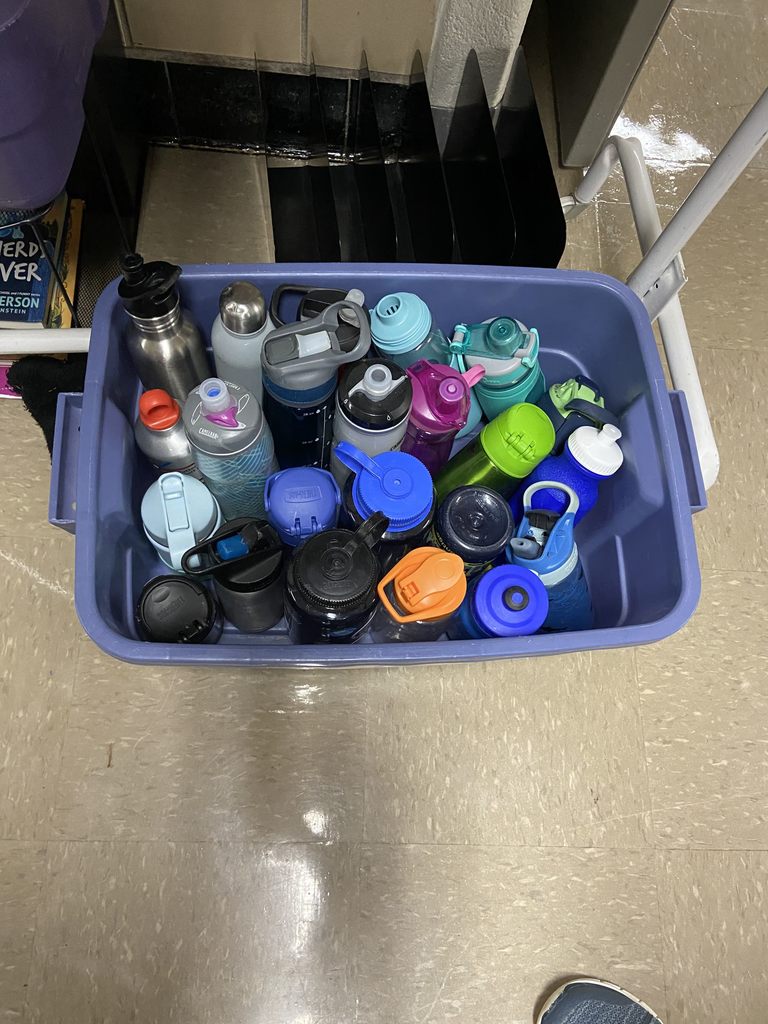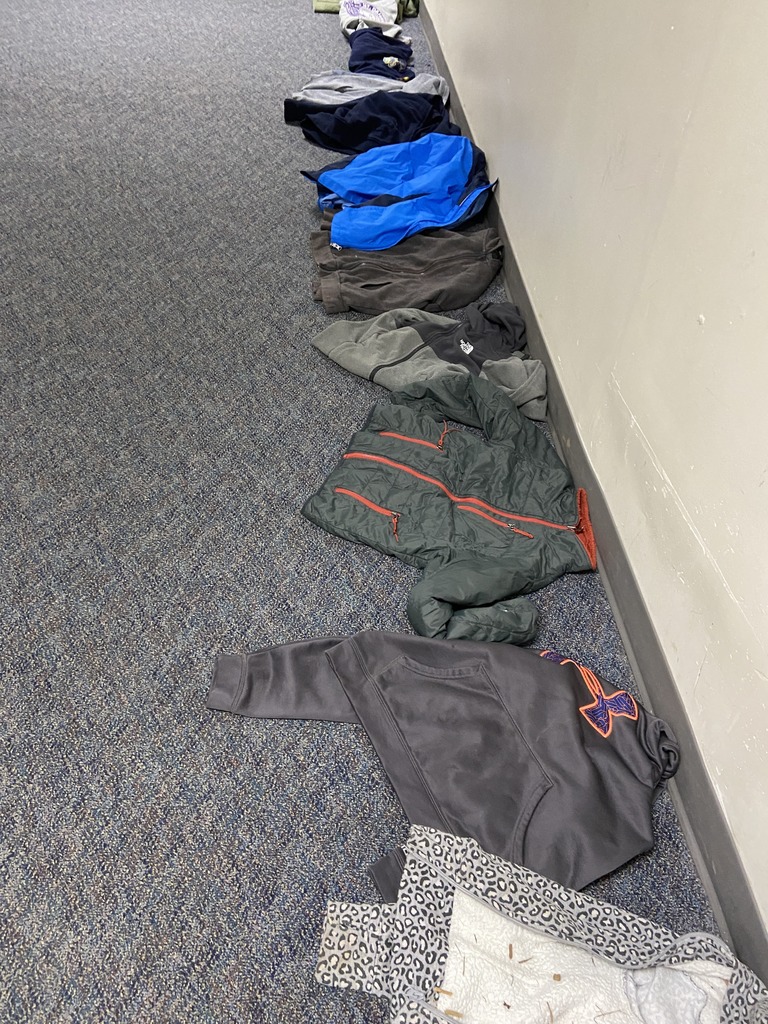 The Tiger reminds you: Don't forget your computer today! Make sure you are charging it each night -- whether you take it home or leave it in the cart at school.

Wednesday, November 10, is a full day Wednesday with dismissal at 3:50pm. Thursday, November 11, there is no school to honor Veteran's Day. The full list of days off, ATL days, and early release days is available here:
https://bit.ly/3k8Ih9t

Falls Church City Public Schools is thrilled to host two vaccination clinics for students aged 5-11 years!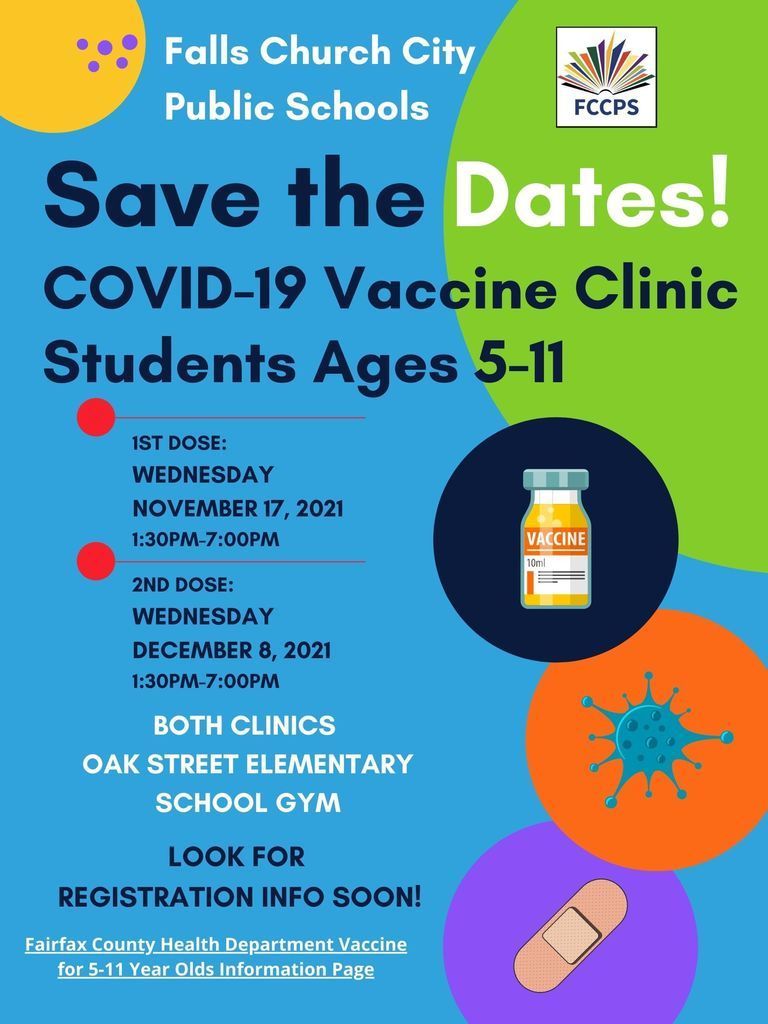 Mt Daniel teacher Nan Hof honored as the Washington Capitols Educator of the Year. Check out the Caps hockey game tomorrow at 1pm to see her recognized on the Big Screen!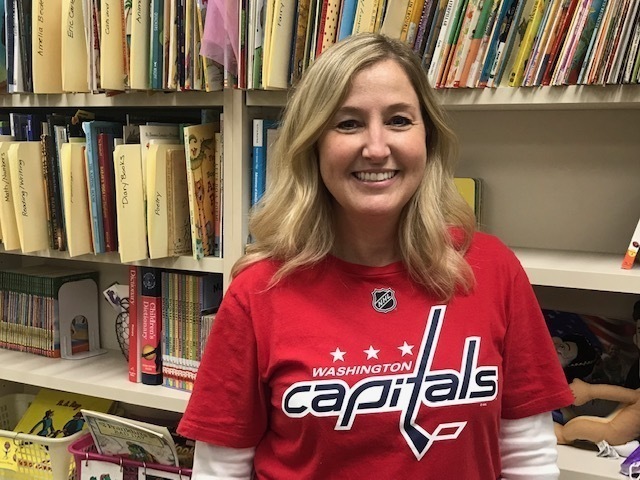 FCCPS is hiring Substitute Teachers!! Ideal job for stay-at-home parents, retirees, college and graduate students!! Apply Today:
www.fccps.org/jobs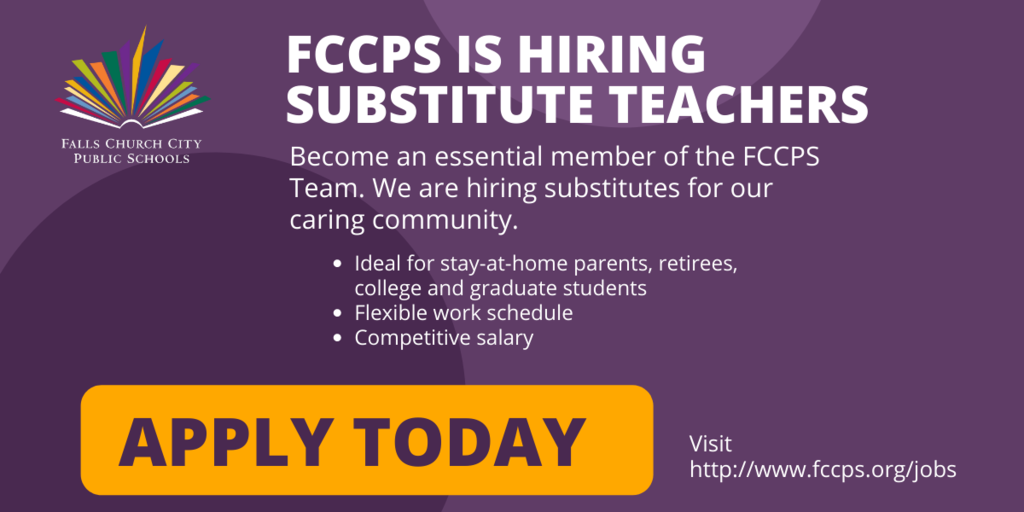 Parents/Guardians: Oak Street Buses B & C will have a delayed departure this afternoon, Wednesday, October 20th. Students on Buses B & C will remain at the school after dismissal until another driver returns to pick them up. Departure will be at approximately 1:40 p.m.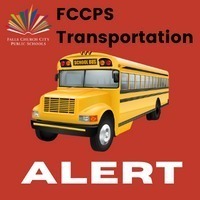 For the 2022 School Year, Falls Church City Public Schools achieved the rank of #1 in Best School Districts in Virginia by Niche.com!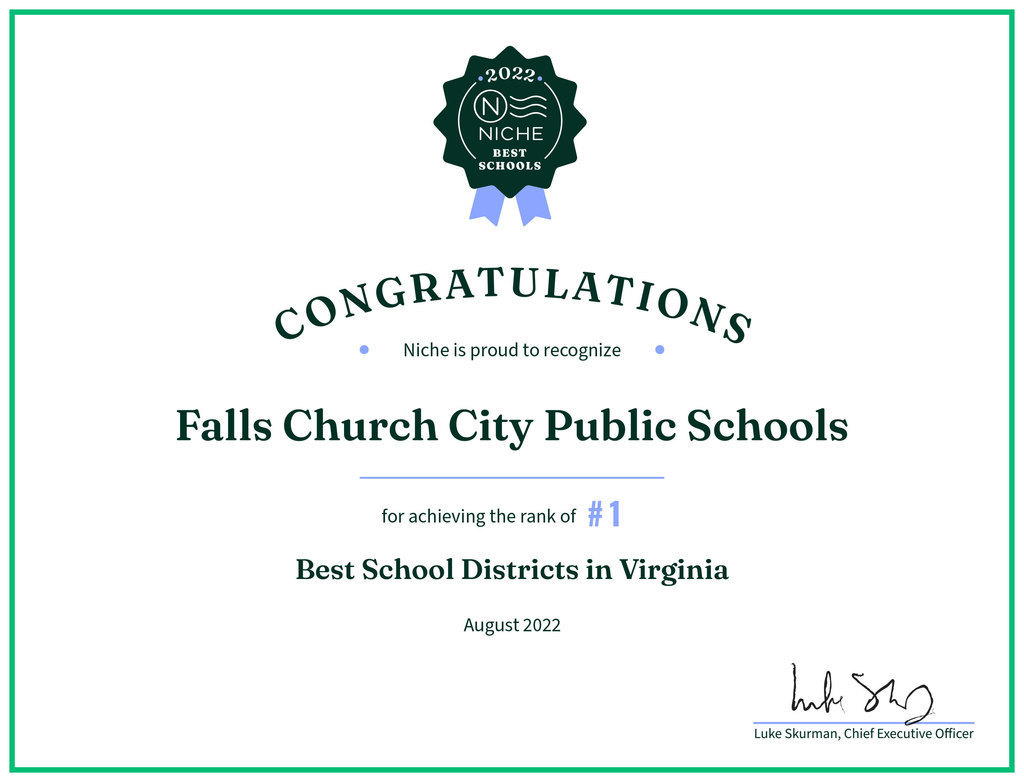 Due to Police Activity, the following bus drop-offs have been relocated. Oak Street: Bus C- S Maple and Tinner Hill dropoff Washington and Tinner Hill Mount Daniel: White Bus- S Maple and Gibson dropoff at S Maple and Wallace FCCPS Transportation

An important message from FCCPS Transportation: Many School Bus Routes have been updated today, September 7. If your student rides the bus, please check the website
www.fccps.org/bus
for possible time changes, and/or stop order changes to your route.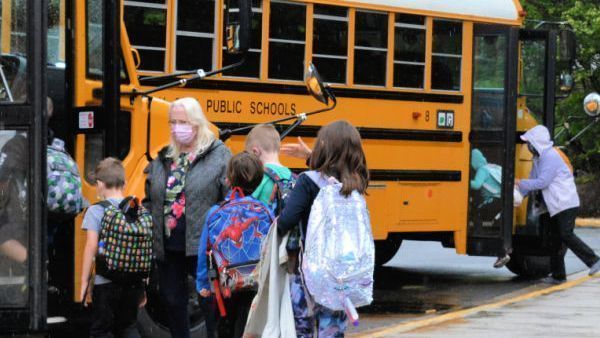 We are adjusting our arrival and dismissal plans. All car riders use the Seaton Lane entrance for drop off AND for pickup. Walk and bus rider will use their same entrances. See the Back to School Page for details:
https://bit.ly/3BJDLob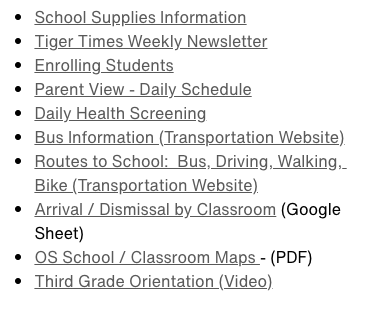 Did you receive The Tiger Times this week? If not, check your spam/junk folder. Contact the office if you are not receiving it in your email. The Tiger Times Archive is available on our website here:
https://bit.ly/3DIWl1I
On our website, find it in the MENU icons!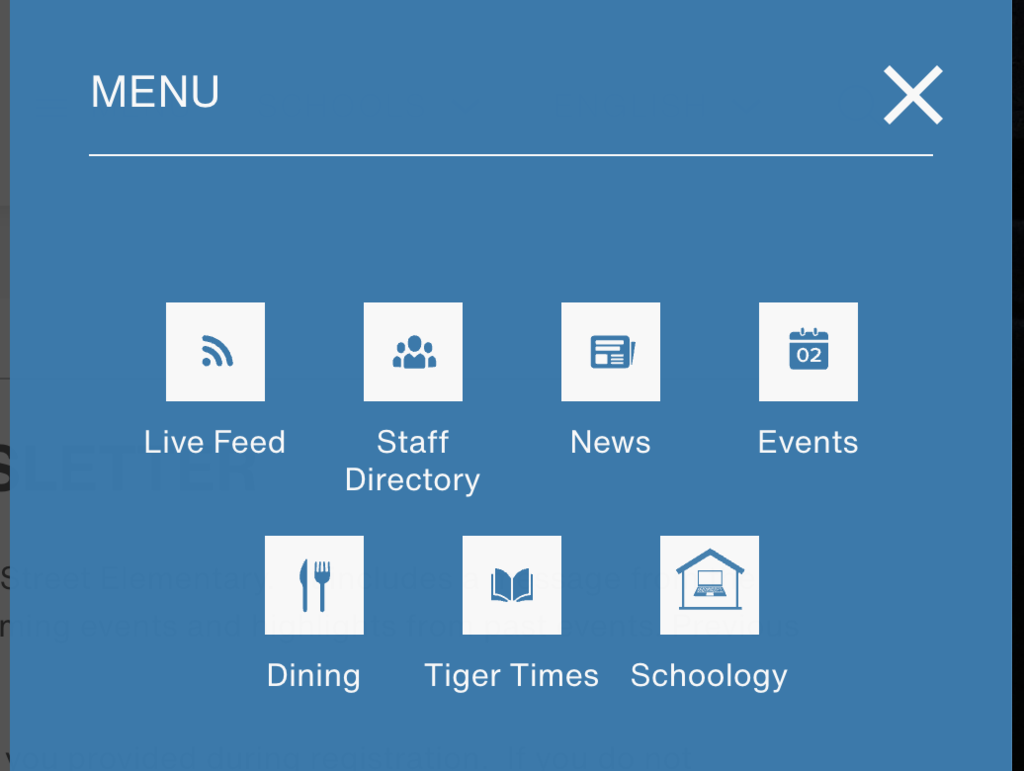 In his first update of the new year, Supt Peter Noonan celebrates the end of Week 1, explains FCCPS mitigation efforts, and how "Pausing," Quarantines, and Contact Tracing will work. Plus guidance over the long Labor Day/Rosh Hashanah break.
https://www.fccps.org/article/526641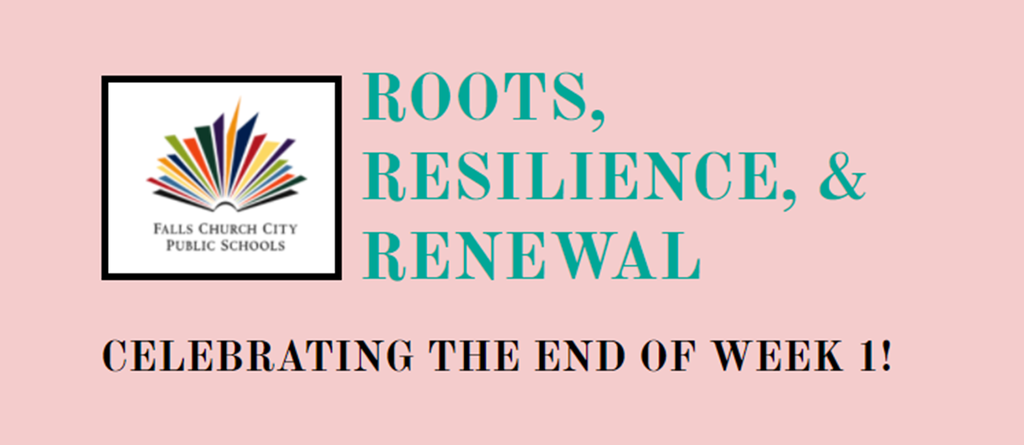 Mr. Roger's mom always told him: "Look for the helpers. There are always people helping. " Remind your tigers to look for the helpers wearing badges; they are wearing an #FCCPS Oak Street Badge with an orange border. Welcome to all our new students!