Lost and Found Photo Gallery
Students often forget to check the Lost and Found for their missing items, and adults have limited access to the school.
These photo galleries contain all the contents of the lost and found.
Please contact Alane O'Neill (oneilla@fccps.org) for additional help. More detailed photos can be shared. To have an item returned to your student, please include your student's name and teacher.
NOTE: Items with names on the tags are much easier to return! Please include first AND last name (AND room number on the OUTSIDE of lunch boxes. We all buy them at the same places).
Thanks to Dee our Lost and Found Fairy who keeps everything very organized! She cleans out the lunchboxes, too!
The lost and found is at the bottom of the Staircase A "office stairs" between the cafeteria and gym. Stop by the school and look for your items!
Items left are donated periodically.
Valuables should as phones, jewelry, keys, glasses, and watches are kept by Ms. Peacock in the office.
November 21 , 2023 - More detailed photos are available in the November 14 album. Also, detailed photos added at the end of the album on 11/27 which must have come from a sweep outside. They were by the blacktop doors.
November 14, 2023
November 8, 2023 - So many items are left outside after recess!
October 23, 2023 - Many individual pictures this week!
October 16, 2023
October 10, 2023 - Now with many individual pictures
October 2, 2023 - So many new jackets this morning!
September 25, 2023
September 1, 2023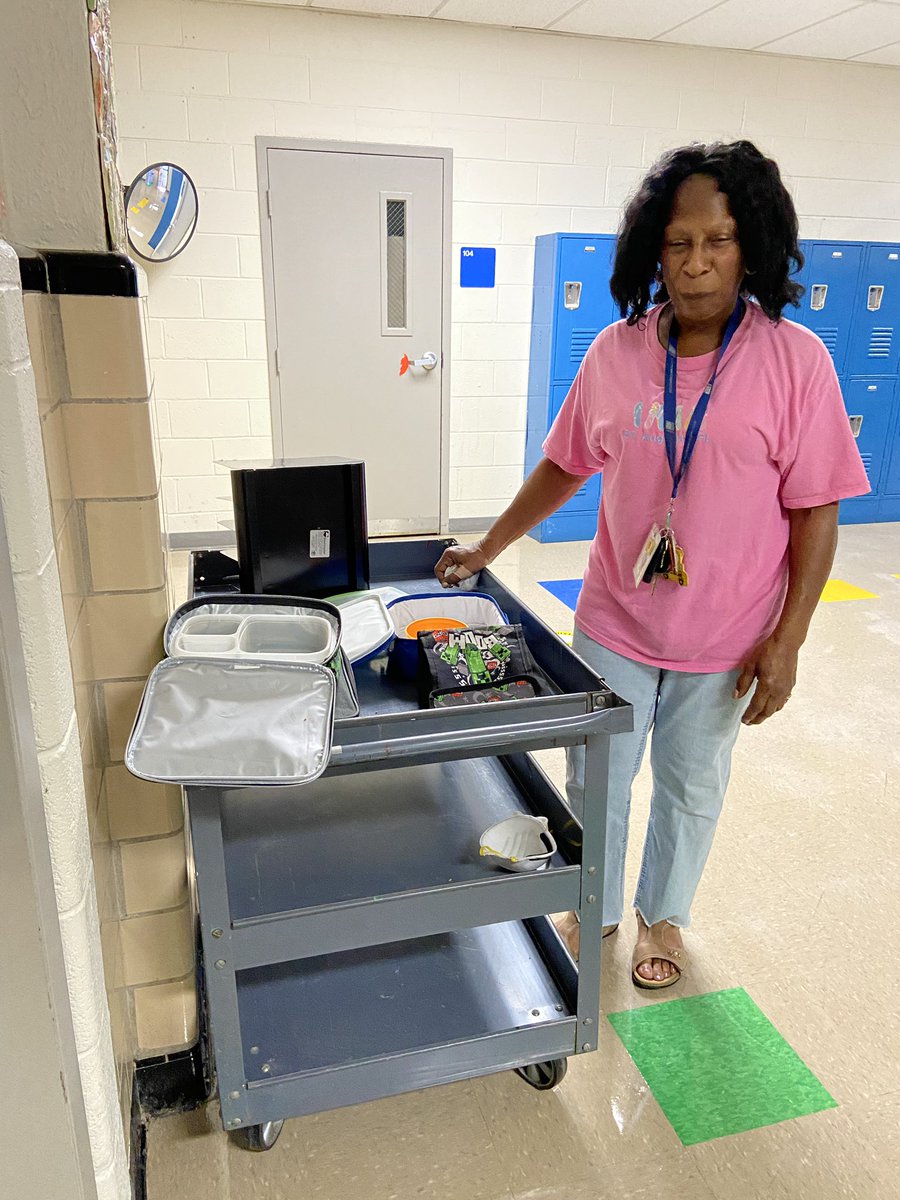 Dee organizes the lost and found