The OSES SCA is sponsoring a Spirit Week for the students and OS Team participating in the HTG games on Saturday, April 30.
Join the students in each day as follows: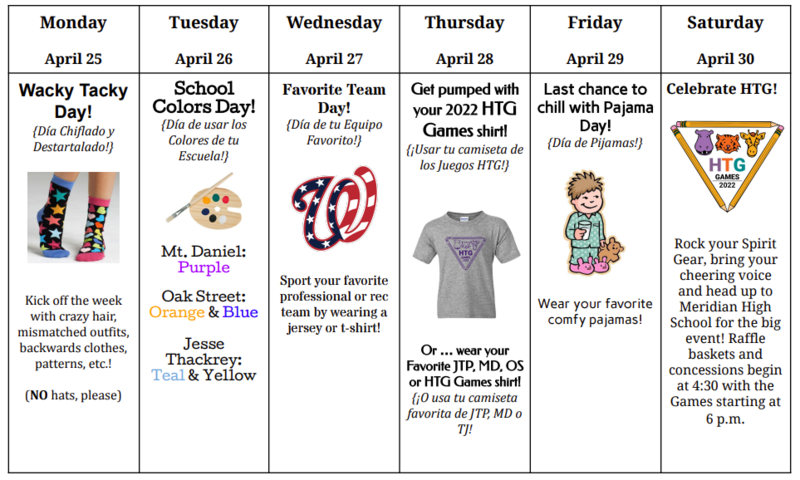 The Hippo Tiger Games (HTG) is sponsored by the Falls Church Elementary PTA. The games are the largest fundraiser of the year and includes raffle baskets, concessions, and spirit gear.
Pregame activities begin at 4:30. The stadium opens at 5:30, and the games begin at 6pm.
Please join us at the Meridian stadium! Full information is available on the FCEPTA Website via this link.