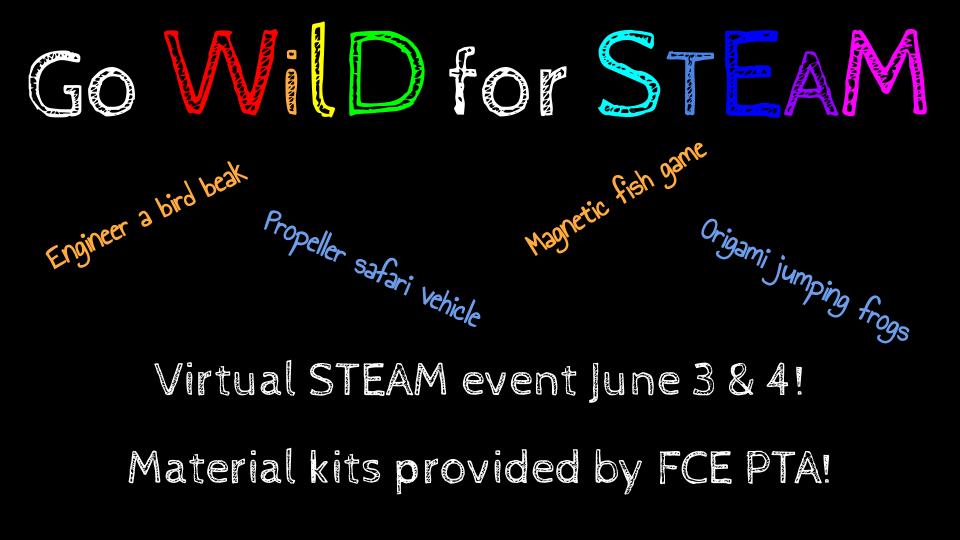 Virtual STEAM Night Videos
The 2020-2021 school year isn't over yet so let's "Go Wild For STEAM"
To end our school year, there will be a virtual STEAM extravaganza where all Tigers will be provided with materials and directions for 4 awesome STEAM activities.
What was your favorite STEAM activity of the year? 5th graders, could it have been constructing hot air balloons?
Or maybe for 4th graders it was building and testing water filters?
3rd graders, was it engineering kites?
Our school's "Go Wild For STEAM" event will be held on the evenings of June 3 and 4.
Students were provided with kits in their classrooms, and kits for virtual students will be available for pick up from 9am to 4pm in the main office.